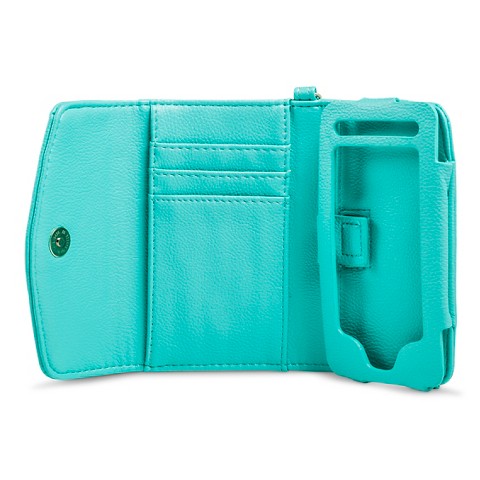 Remember those envelope cell phone wallets from Target  I told you about on Friday? They're only $5, and they're on sale BOGO 50% off right now! Shipping is also free, so you'll pay only $7.50 for two! ($3.75 each) Target REDcard holders will also get an extra 5% off and pay only $7.13 for two. ($3.57 each)
And a quick review…
I ordered a black wallet on Friday when I originally posted about these, and I got it in the mail yesterday. I love it, and I actually went o buy a couple more in different colors.
The wallets are meant for iPhone 5 cell phones, but I measured my Evo and it was close, so I took a chance. My phone does fit, so I'm thrilled! I love the material too. It's a lot thicker and softer than I thought it would be, and it looks decent for fake "leather".
Overall, I'm definitely happy with my purchase, and I would buy this again. In fact, I'm going to buy another four instead of two with the sale, since I think these would make fun stocking stuffers!
Resources You Might Like: