Complete a Dog Survey and Get a FREE Magazine Subscription!
March 18, 2014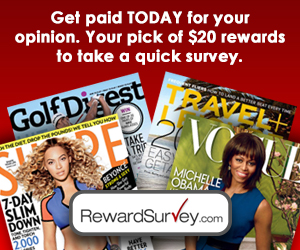 I love RewardSurvey! I can fill out a super simple and quick survey and get a magazine subscription for my time.
This week, I took a survey about dogs, and I was able to choose one of the magazine subscriptions as a reward. I don't even currently have a dog, and i still qualified for free magazine subscription.