Earn Gift Cards With Shoppers Perspective Grocery Shopping Surveys!
July 25, 2014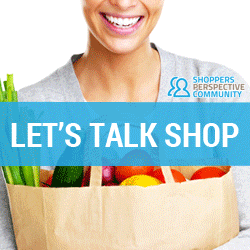 If you're the primary grocery shopper in your household, you might want to take a look at Shoppers Perspective! t's an online survey site that gives you points for taking surveys about your grocery shopping habits and experiences. The surveys are quick and easy, and the points can be redeemed for all sorts of gift cards!
Get 100 Points for FREE right now too! You can get 100 points just for signing up with Shoppers Perspective. Each survey is also worth 100 Points.