eMeals: 20% off Coupon Code + iPhone App + Father's Day Meal Plan Download!
June 15, 2013
Today only (6/15) there is a coupon code for eMeals!  Get 20% off ANY Meal Plan when you enter code FATHER at checkout.  This means that you could enjoy letting eMeals plan your meals and grocery lists for as low as $3.87 per month – an awesome value!
If Dad is the meal-planner in your family, you can even print a gift card as his Father's Day gift.  Just scroll down to the bottom of the page and click on 'gift certificates' under 'Site Links'.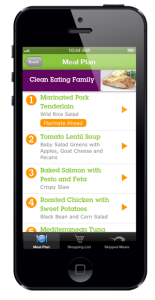 PLUS did you all hear the exciting news?!  eMeals now has an iPhone app!  (An Android app is in the works.)
Here's how:
Sign up for eMeals here if you haven't yet and use code FATHER to get 20% off.
Then download the app here.
Still looking for Father's Day meal planning inspiration?  eMeals is also offering a FREE Father's Day Menu download for all subscribers.
Learn more about eMeals, my meal planning resource for the past 4 years. 
Today only (6/15) there is a coupon code for eMeals! Get 20% off ANY Meal Plan when you enter code FATHER at checkout. This means that you could enjoy letting eMeals plan your meals and grocery lists for as low as $3.87 per month – an awesome value! If Dad is the meal-planner in your family, you can even [...]