Snapfish: Buy One Get Two FREE Photo Books + 100 Prints for $10 Shipped
April 27, 2013
Through April 30, 2013, Snapfish is offering two FREE 12 x12 Signature 20-page Photo Books when you buy one when you enter code SIGNATURE at checkout.
You can choose to create three different books, but they need to all be the same price.  Note: Offer excludes Photo Book Design Service, Disney, Nickelodeon Suites Resorts, Dr. Seuss, and DreamWorks themed products.
Shipping and tax are not included.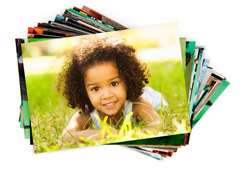 Through April 30, 2013, Snapfish is offering two FREE 12 x12 Signature 20-page Photo Books when you buy one when you enter code SIGNATURE at checkout. You can choose to create three different books, but they need to all be the same price. Note: Offer excludes Photo Book Design Service, Disney, Nickelodeon Suites Resorts, Dr. Seuss, and DreamWorks themed products. [...]