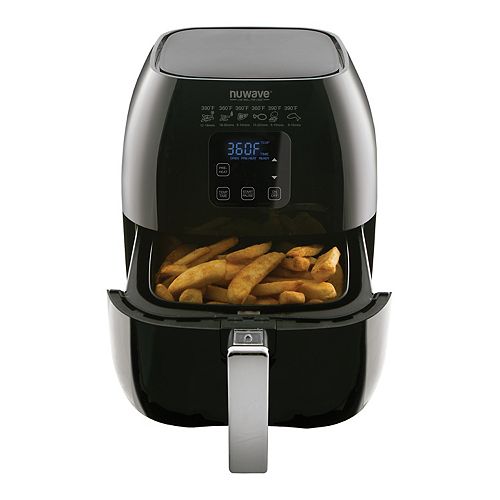 Kitchen appliances like this one is what makes it fun to be in the kitchen! Right now you can snag the NuWave 3 quart Digital Air Fryer for only $62.99 + score $10 in Kohl's Cash! Here's how:
Add the NuWave 3 Quart Digital Air Fryer to your cart for $89.99
Use coupon code FRIENDS30 for 30% off (Kohl's Cardholder)
Plus use coupon code SHIPBTS for free shipping
You'll pay $62.99 but receive $10 Kohl's Cash with your purchase
If you're not a card holder you can use coupon code CHALKBOARD to save 15% off your purchase making your total $66.49 plus you'll receive the $10 Kohl's case as well.