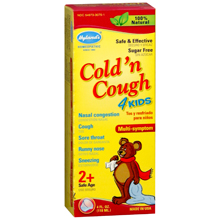 There is a $1.50/1 Hyland's Cold and cough printable coupon available right now.  To get this coupon check the box on the coupon.
Enter your e-mail and Submit. Your coupon(s) will be e-mailed to you. This week this coupon makes for a sweet deal at Walgreens:
Hyland's Cold and Cough $4.99, Earn a $5 RR when you buy one
Use $1.50/1 printable coupon
Pay $3.49 plus tax out of pocket and get back $5 register rewards
Thanks A Thrifty Penny!