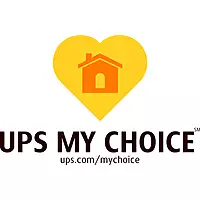 If you haven't already, now is the time to sign up for UPS My Choice Program because you can get an whole year for just $10 (Reg $40)! Basically, with this program you can get alerts when your packages are arriving so you will get notice, you can sign for your packages online if you aren't going to be home, or you can even re-route your packages so you are home when they get delivered.
And, since it is only $10, I think it is a great service to take advantage of. It should make things a lot easier when you've ordered Christmas presents online this year and don't want them delivered when your kids are home.
**Tip: During Christmas time it seems that a lot more packages are taken from doorsteps. I would also reschedule any packages you won't be home to take inside right away. That way you won't have packages sitting on your door step for an extended period of time.