Wow! This is an awesome deal to stock up on Chapstick and body wash from Drugstore.com! But, you have to follow the directions below exactly…
First, head to Drugstore.com Visa Partnership page (opens in a new tab), and click on the ORANGE Drugstore.com $10 off $50 link: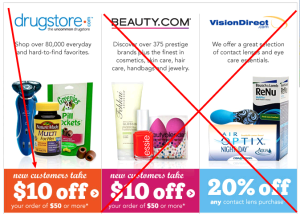 Then, go HERE and add 10 Chapsticks to your cart. Then, go HERE and add 4 de-luxe soaps to your cart.
After adding all of the products to your cart, head to the checkout and enter your zip code at the bottom. When you click on "Get Estimate", the price for everything in your cart should drop to $10 (plus tax) and you should have FREE Shipping!
In the end, this is what your cart should look like: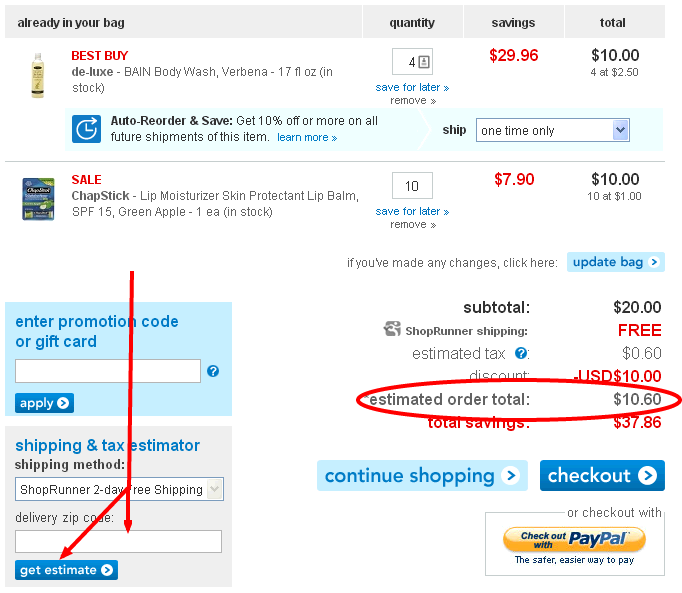 You sort of need to jump through hoops for this one, but it's worth it! I lose a Chapstick a day, so this should keep me stocked up for a little over a week…