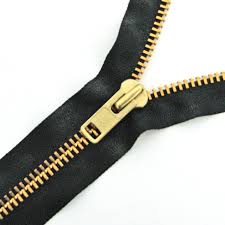 I have to admit that I'm a lip balm freak! I have to have a tube of lip balm on me at all times, especially during the winter months. There's a tube at my desk, a tube in my purse, a tube in the basket on the coffee table, and I carry a tube in my pocket most of the time.
Because I always have a tube of lip balm handy, I've also discovered that it comes in handy for much more than just soothing dry chapped lips! In fact, it's like a magical multi-tool for me.
Here are some of my tried and true alternative uses for lip balm…
1. Smooth Frizzy Hair
Eek! You're out and about and get a glimpse of your yikes hair in the mirror! Just rub some lip balm on your palms and smooth it over your hair. You can also use lip balm to tame dry split ends.
2. Soften Cuticles
Cuticle moisturizer is nice, but when you're in a pinch, you can also use lip balm to soften and moisten cuticles during a DIY manicure. Just rub a bit of lip balm on your cuticles before you push them back.
3. Neaten Nail Art
I love nail art, but it can be pretty messy, especially water marbling! Who am I kidding? Painting my nails period can be pretty messy! Before I whip out the nail polish, I cover my finger tips around and above my nails with lip balm that I keep in my nail bag. The nail polish doesn't stick to the lip balm, which I can quickly wipe away when I'm finished.
4. Unstick Stuck Zippers
A stuck zipper can be pretty frustrating, especially if you need to be somewhere. To unstick a zipper quickly, just rub the teeth with a little lip balm. This also works on cranky zippers that are tough to zip up and down. We used lip balm on our Jeep Wrangler soft top ipper and it worked like a charm!
5. Soothe and Painful Red Nose
Got a cold? Soothe that painful red nose with a few dabs of lip balm. Just make sure you don't use lip balm again after you've used it when you were sick, since you could possibly reinfect yourself – especially if it cam in contact with nasal secretions! Ew! I usually reserve my old melted lip balm tubs for this purpose.
6. Moisturize Chapped Skin
Lip balm works great for chapped lips, so why not use it to soothe other chapped skin. You can use lip balm an pretty much any skin, including knuckles, cheeks, knees, and elbows. It works especially well for soothing and protecting against windburn.
7. Slide Off a Stuck Ring
I have a terrible problem with my hands swelling from time to time. If I don't catch it early enough, my rings can get stuck on my finger and be incredibly uncomfortable. When I'm home I can use dish soap, but if I'm out and about, I just apply a generous amount of lip balm around my knuckle and my ring just slides right off.
8. Remove Sticky Labels
If a bit of adhesive from a label or sticker lingers on a hard porous surface, rub a little lip balm on it. The sticky adhesive should scrape right off after a bit.
9. Give Shoes a Quick Shine
Do your shoes look a bit dull halfway through the day? Rub a bit of lip balm on a paper towel or napkin and rub it onto your shoes. They'll be shiny and new in no time at all!
10. Exfoliate Lips
Dry lips can also be flaky, which isn't all that kissable looking now is it? Mix a little lip balm with sugar and rub it into your lips. The sugar will slough off dead skin and the lip balm will add much needed moisture.
Are you a lip balm nut like I am? What are your favorite uses for lip balm, other than soothing chapped lips?
More Frugal Living Resources: