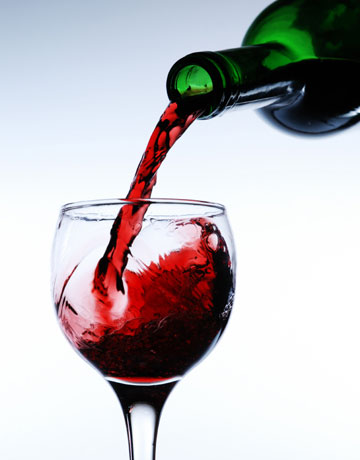 Yesterday I gave you a list of 10 cheap hobbies to keep you entertained on a budget. Tonight I decided to continue with that theme and give you 10 more ideas for cheap hobbies!
• Geocaching
If you love hiking but you're looking for a bit more of a challenge, you could try geocaching. This involves hunting for hidden caches in your area based on GPS coordinates. You'll need a handheld GPS unit, or you can use your smartphone. Head to Geocaching.com for more information and to find hidden caches near you!
• Cards
A deck of cards costs around a $1, and it can provide hours of entertainment! Find out how to play challenging solitaire games, or play card games with family and friends. 

• Magic Tricks
Cards aren't just for games. You can use the same deck to do some fun magic tricks as well. In fact, you can use lots of free and cheap props from right around your house to do magic tricks. Remember, practice makes perfect!
• Cooking
Cooking and baking doesn't have to be a chore. Break out of your regular menu and comfort zone and try something a little more challenging. You can find cheap cookbooks at thrift stores or look up free recipes online.
• Oragami
The art of folding paper can be a fun and calming hobby, and it requires nothing more than some paper and a little patience. You can buy a book about oragami, but there are also tons of oragami tutorials online.
• Winemaking
Many people think that making wine is an expensive hobby, but it can actually be a pretty cheap hobby. You really don't need an expensive winemaking kit or even expensive winemaking equipment. You can try your hand at making your own wine with nothing more than some fruit juice, yeast, and an inexpensive airlock. There are some winemaking tutorials that forego the airlock completely and use a balloon instead.
• Electronics Repair
If you've got a knack for electronics, you can try your hand at electronics repair. Note that you will need to spend a little money on screwdrivers and basic equipment as well as parts. However, if you already have a broken laptop or smartphone, you can start there. When you feel confident in your abilities, you can also buy broken electronics from places like Ebay, repair them, and resell them.
• Couponing
Yes, couponing is a great way to save money, but it can also be a fun hobby. It's fun tracking the sales and available coupons each week and trying to see how much you can save!
• Blogging
Writers and creative sorts can also start a website or blog. It's much easier than you'd think and requires minimal upfront costs. If you host your own domain, you'll need to purchase a domain name and hosting. You may want to start with a free blog to see if you enjoy it. Check out sites like WordPress, Blogger, or Weebly to start a free website or blog.
• Jewelry Making
You don't have to shell out big bucks on real gold, silver and gems to get started making jewelry. Many stores, including craft stores and Walmart, sell jewelry findings at reasonable prices to get you started. Although tools like jewelry pliers are nice to have, they aren't essential and you can still create beautiful pieces without them.
I'd love to hear about some of your favorite cheap hobbies!