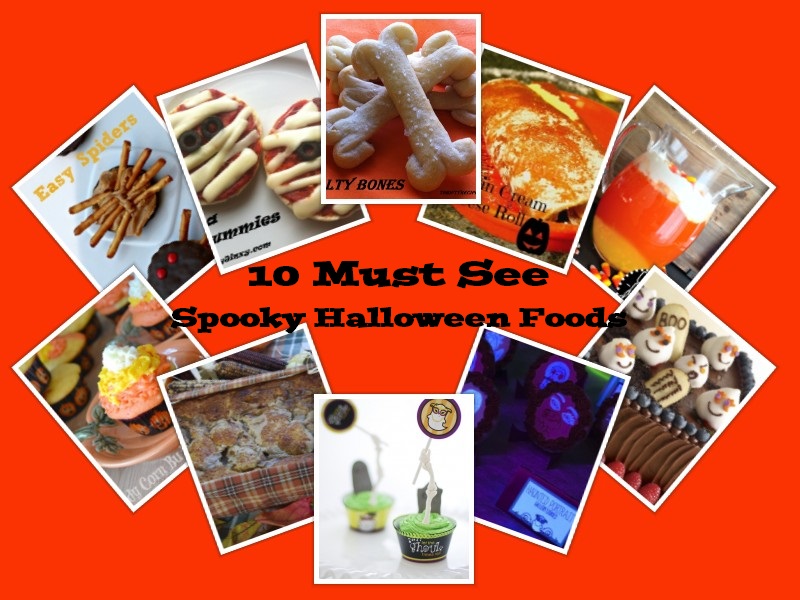 You've got to check out these 10 Spooky Halloween Foods I ran across from blogs around the United States. These spooky bites are sure to be a big hit at your neighborhood block party, costume party or just to liven up Halloween in your household.
Tell us what your favorite Halloween Foods are by leaving a comment below!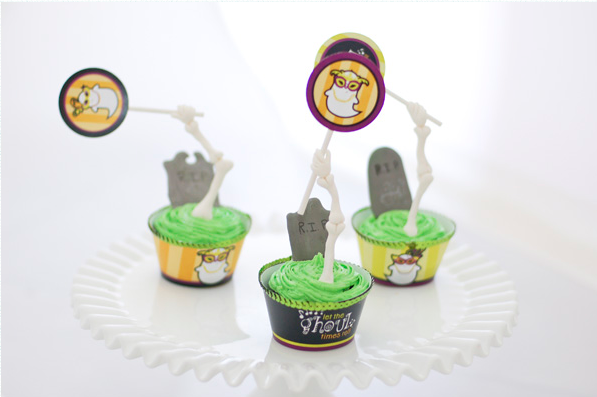 Zombie Cupcakes – Create a spooky cupcake all the ghosts and goblins will want to gobble up at the party! These would be super cute for a Halloween Classroom Party!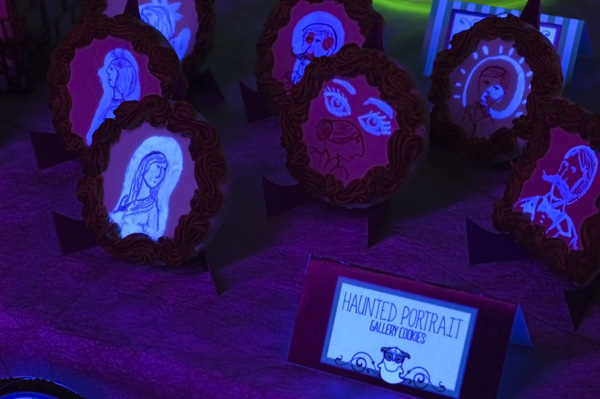 Haunted, glow in the dark cookies – In the instance you are feeling crafty and wanting to put a spin on your Haunted Halloween party I recommend creating these Haunted Glow in the Dark cookies! You can even let the kids get involved by creating their own portraits!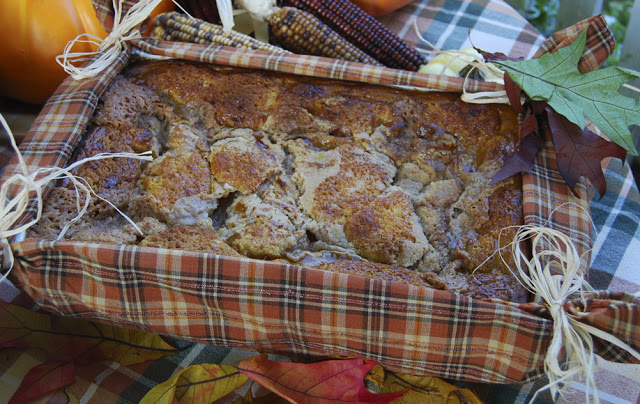 Pumpkin Pie Cake – Go a little different and serve up this Pumpkin Pie Cake. This uses a yellow boxed cake mix that you spruce up a bit! While this cake isn't spooky, it sure is delicious and could become a dessert that'll be talked about and requested for all your fall gatherings!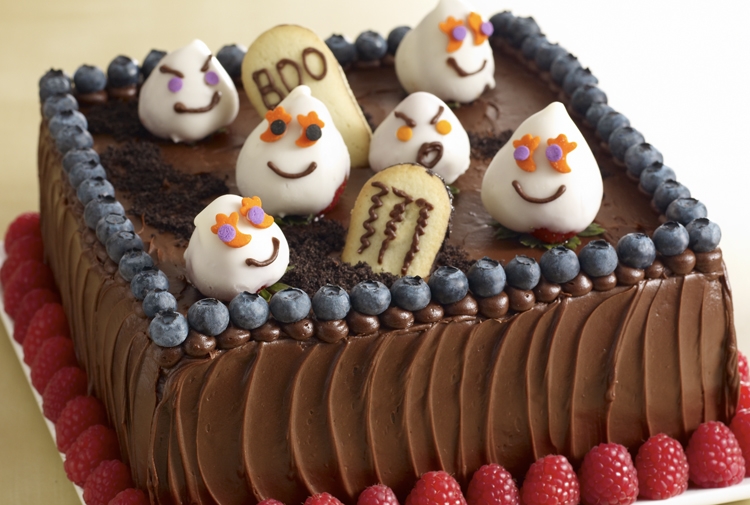 Mixed Berry Halloween Graveyard Cake –  Turn fruit into ghosts and goblins with this Mixed Berry Halloween Graveyard Cake that calls for Blueberries, Strawberries, Raspberries, Oreo's and lots of other yummy goodness that scream all things Halloween! I do believe I'm going to attempt to make this one…look how cute it is!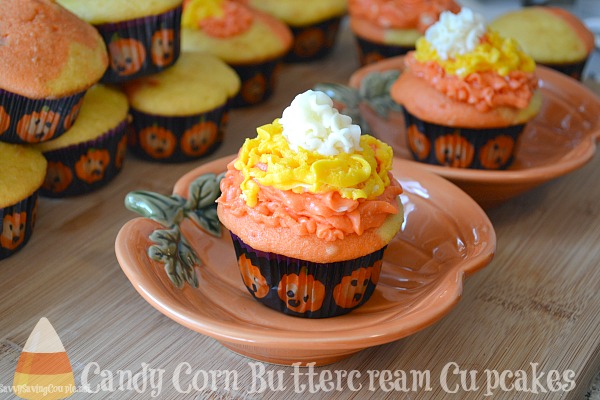 Candy Corn Buttercream Cupcakes – This Candy Corn Buttercream Cupcake recipe is super easy! If you can use a whisk you'll create your own buttercream from scratch. Again, these would be great for a school Halloween Party and won't break the bank! Aren't they cute?!?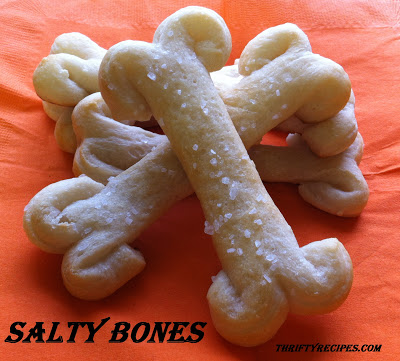 Salty Bones: Spooky Hallowen Breadsticks – Dinner time can be a little crazy on Halloween. The kids come home from school, put on their costumes, do homework and it's time to go haunt the neighborhood. Make these super easy bread sticks and serve along side a warm bowl of chili or spaghetti to make your Halloween dinner extra special.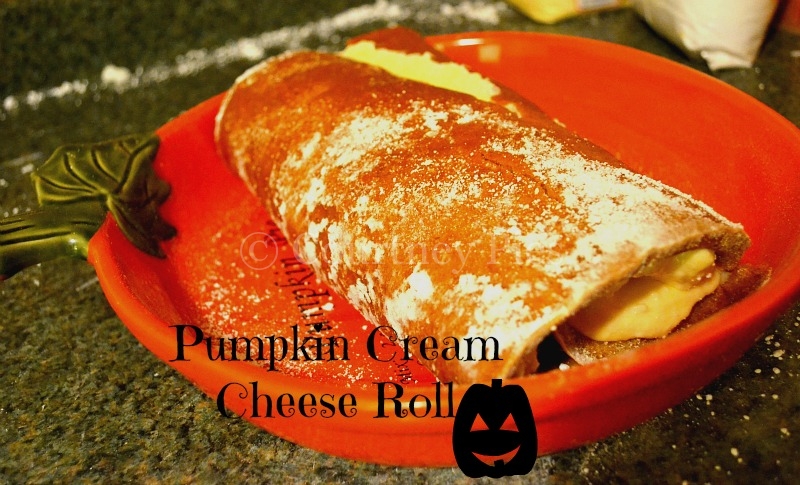 Pumpkin Cream Cheese Roll – These savory Pumpkin Cream Cheese Roll will hit the spot after a night of passing out candy. No need in snacking on candy when you can enjoy these special treats!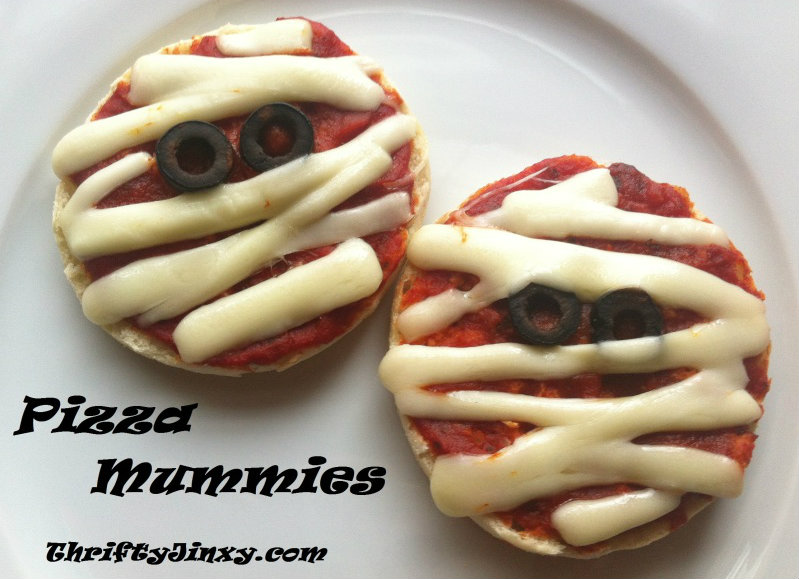 Pizza Mummies – What kid doesn't love pizza? Turn your Halloween dinner into a spooky one with these Pizza Mummies that any kid will love to create! Plus, you'll like how easy they are to put together with 4 simply ingredients!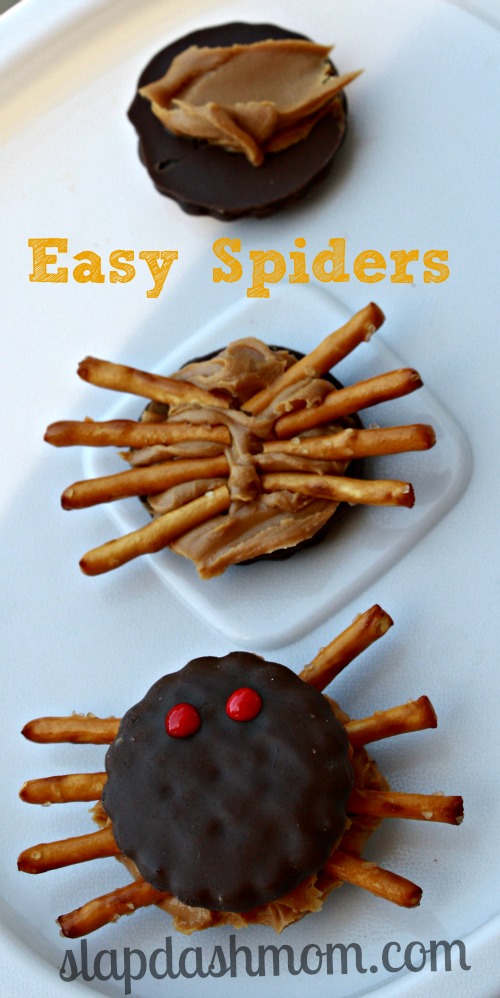 Easy Spider Cookies – Can there be Halloween without spiders? I'm not sure but these Spider Cookies would be a great treat for the classroom or as a after school snack on Halloween!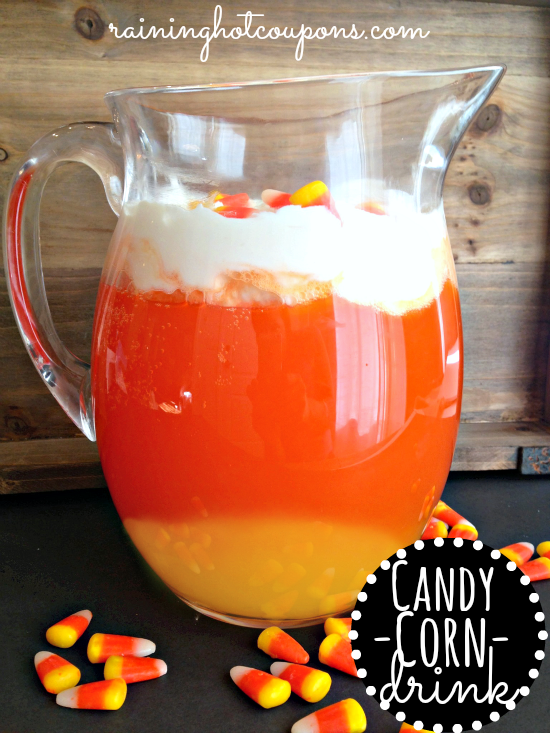 Candy Corn Drink – You can't have a party without a drink your guests will go home talking about…make this Candy Corn Drink to put it over the top.
Now that you've seen the top 10 Spooky Halloween Foods, which will you be making this Halloween?