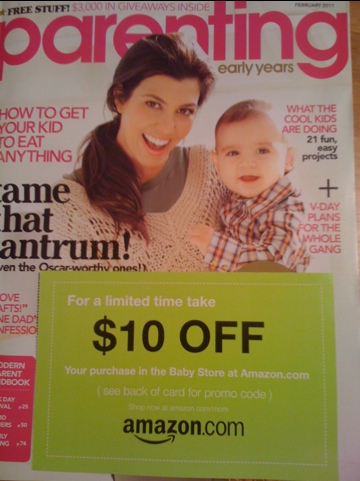 Great News!  The February Issue of Parenting the Early Years includes a coupon for $10 off your purchase in the Baby Store at Amazon.com.  This issue has Kourtney Kardashian and her son on the cover.  The coupon expires on 2/28/11.
If you remember the February Issue of Baby Talk also includes this coupon.
Don't get either of these magazines?  I am pretty sure you can get a complimentary issue of Baby Talk Magazine in the Baby Registry are of Babies R Us.  Or sign up for a free subscription here.  This offer to get Parenting Magazine for one year for just $1 is still available.