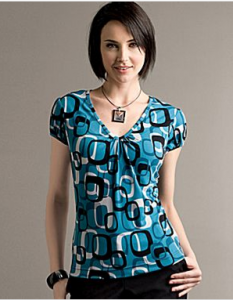 I love Mother's Day Sales and this one I am digging a LOT!  JCPenney is offering a coupon code for $10 off your purchase of $10 or more when you use the code 4BESTMOM at checkout.  This coupon code is only available for use online through 5/9and lucky for us JCPenney has quite a few cute items on clearance or on sale right now.  You can get some things for close to the cost of shipping pretty much.  Here's how to rock this deal:
Sign on or login to your Ebates (6% cashback, helps offset shipping)

After you are logged in, search for JCPenney and click to shop at JCPenney.

Do your shopping at JCPenney. I found some really cute tops for really cheap. Tees for $5.37 each. You do need to have at least $10 in your order for the coupon to apply

When you are ready for checkout, choose checkout with promotional code.

Enter code 4BESTMOM to get $10 off your order
I just paid 98 cents plus shipping for two tees for my boys.  They also have some really cute items in the clearance section for women's but also check the regular section because they have a lot of other things on sale at a good discount.
Thanks Bucktown Bargains!
Edited to add:  Heads up! some people are getting a home mailer coupon for $10 off $10 or more at JC Penney. You can use this one in store too.  Don't toss your mail without checking for this homemailer.  Thanks carol and Judy!