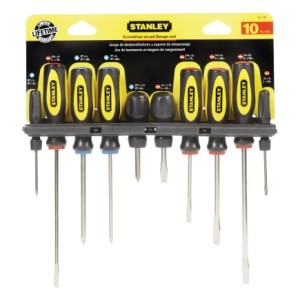 This will come in handy for all of you DIYers out there!
Right now, this 10-piece Stanley screwdriver set is on sale at Ace Hardware for just $6.99. That's not all that exciting, but there is a $5 mail-in rebate. That means that these screwdrivers will only cost you $1.99. Now that's exciting – at least for me!
To get the rebate, you have to buy this screwdriver set by December 31st. There are also a number of other tools and accessories on the list, so this might be a good time to start or add to your tool collection.
These normally sell for $10 to $15, depending on where you buy them at, so this is a pretty big savings. You can also buy them online and pick them up in your local store.