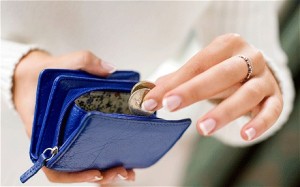 As well all know, there's nothing wrong with saving cash here and there. There are always areas in our live where we can trim a little bit to save a little bit, which is what I'm going to cover today. Doing little things like I'm going to outline below will enable you to save a little bit of extra money, but it will add up over time until you've saved a significant amount. Now, you've probably head of some of the ideas below or maybe even thought of a few of these ways to save money yourself, but I'm hoping that I can introduce some new money-saving concepts to you. Are you ready to get started? If so, you can scroll down right now.
#1. Ask for Lower Rates
There's absolutely nothing wrong with calling any of your service providers and asking if they'd be willing to lower your rates. Tell them that times are tough and that you may have to cancel service otherwise.
#2. Get a New Quote
Call up your insurance provider and ask them to reevaluate your insurance coverage to see if you can receive a lower payment. Also, you could call up a totally different insurance provider and see what price they would offer you for coverage.
#3. Use Less Meat
Look over your recipes and consider using less meat. For instance, you could use 3/4th rather than 1lb in your chili.
#4. Notice Which Food Gets Thrown Out
Take note of the food you're throwing out the next time you clean out your refrigerator or freezer. If you're throwing stuff out, you're either buying stuff you don't need or you need to buy purchase the items in smaller quantities.
#5. Stop Drinking Bottled Water
Bottled water is far too expensive. You already pay a water bill every month, so get yourself a cup and fill it up. If you want, you could purchase a Brita water filter, which is still cheaper than purchasing bottled water.
#6. Use Coupons on Items You Truly Need
I see too many people that will buy items they don't need, because they have a coupon for the item. I suggest only using coupons on items that you actually need and use in your home.
#7. Sign Up for a Loyalty Card
Stores like Krogers, Food Land, Save-A-Lot, Big Lots, etc… All offer a loyalty card that will enable you to accrue points with each purchase and you'll also be given discounts on each shopping trip.
#8. Adjust Your Thermostat
When you're going to bed, you should turn your thermostat down a few degrees. When you're not going to be at home, you should turn your thermostat down, as well.
#9. Get Rid of Your Cable Subscription
Instead, you could use services like Hulu, Netflix, YouTube, Amazon Prime, etc…  They are all much cheaper alternatives to cable.
#10. Stop Dining Out
It's almost always cheaper to make your meals at home. If you're in the habit of eating out, you should at least try to gradually cut back on eating out every week.