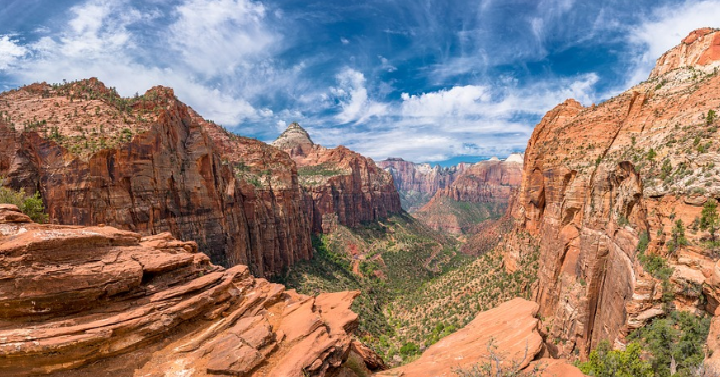 Looking for a fun place to visit with the family? Zion National Park in Utah is a must visit. It has great hiking trails and incredible views. There are great trails for all ages and abilities. Here are 10 tips that you'll want to know before you go.
Plan out your trip. Check out this the National Park page and look at the maps. You can see what you want to do before you go.
Carpool. There is very limited parking in the park. You will be riding a shuttle so you'll want to find a spot near your shuttle stops. Carpooling will also help with fees into the park. You can get a whole van/car in for less than per person if you have a big group.
Bring Water & Wear Comfortable Shoes & Clothing. This is pretty standard but you don't want to forget some good shoes. If you are visiting during hot months, be sure to bring the sunscreen and plenty of water.
Places to Stay. There are so many fun places to stay near Zions. One great option is the Zion's Ponderosa Ranch. There are guided tours and so many fun things to do there. If you want to stay in Zions, check out this site and find camping or the lodge.
One stop you need to visit is the Lodge. It has a big green grassy area where you can eat your lunch and relax. You can also buy food there and eat in their restaurant. There is a cute store for souvenirs. It's one of the stops off of the shuttle. So just listen to the driver and you'll find it.
Ride the shuttle through the park. If you aren't a walker or hiker, then feel free to ride the shuttle around the park. The shuttle is free and you can get on and off as much as you like. Just be warned, during busy times, it will be packed. So get on early to have a seat.
Junior Ranger Program. If you have young kids, then let them become a junior ranger. You can get the packet from the visitors center. They even get a badge when they complete it! This will help the kids be engaged as well.
Watch the weather. Zion's is famous for flash flooding. Be aware of weather forecasts and sudden changes as you are there. Flash flooding is dangerous and can happen quickly.
Places to Eat. There are lots of great places to eat in and around the park. If you are in the park then check out the Lodge which was mentioned above. If you are leaving the park check out Springdale. There are a lot of great restaurants just minutes from the park gates. Great ones like Oscar's, Spotted Dog Cafe, Zion's Pizza & Noodle Company and more.
Fees. A weekly admission pass is $25 per vehicle or $12 for individuals. You can also call ahead and check out group rates. If you have a large group, that is the way to go.