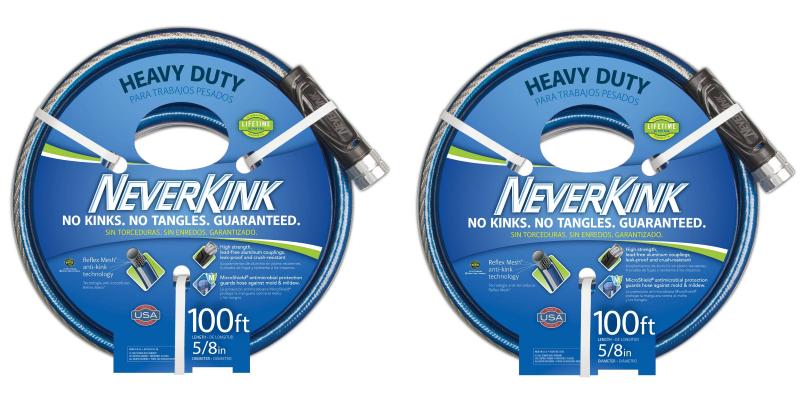 Nice! The NeverKink Heavy Duty 100 ft hose is normally $39.99 at Target, but it's marked down to only $25.00 right now! It will also ship for free or you can pick it up at your local store for free.
This his is guaranteed to have no kinks or tangles. The patented Reflex Mesh technology ensures a hose that's easy to maneuver, and the leak proof and crush-resistant couplings are made with lead-free aluminum. This product also contains MicroShield, an anti-microbial product protection, which guards against mold and mildew that can cause hose deterioration.
NOTE: Make sure you choose the 100 ft hose before you checkout and not the 50 ft hose, which is priced at $24.29.