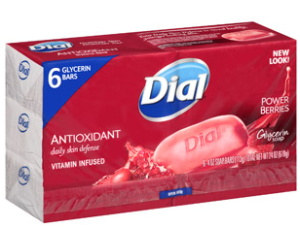 Head over to the Dial Facebook page and print a coupon for $1/1 Dial Body Wash or Bar 6-Pack or larger. Dial soap 6 bar packs are on sale through today for $2.75. You can use the coupon there or price match at Walmart and pay just $1.75 for 6 bars of soap, or $.29 per bar!
If you don't make it to the store today, you can still get a decent deal with Walmart's regular price of $2.97 per 6-pack of bar soap. Pay just $1.97 for 6 bars of soap, or $.33 per bar.
Going shopping? Check out all of the recent coupon deals we've found!