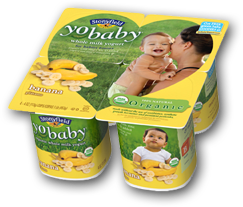 I haven't seen Yobaby product printable coupons in a while but here is one.  Print this one to save $1 off any YoBaby product.  All of my kids were Yobabies and are now Yokids.  This one is limited to only 3,000 prints and the coupon you print expires 10 days after you print it.
Here are more yogurt printable coupons for you.
Thanks Organic Deals!