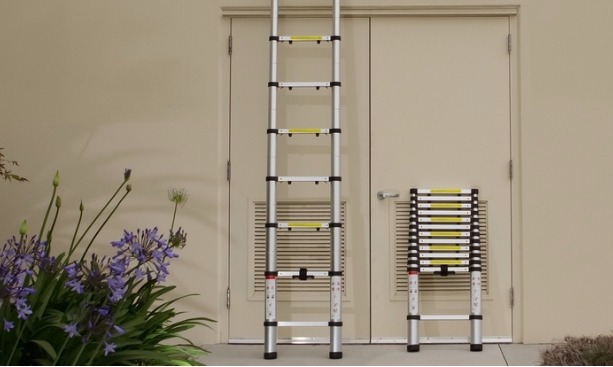 A ladder is a necessity in every home, but storing one can be a huge pain! If you're looking for a space saving option, head over to Groupon and pick up the 12.5′ aluminum telescoping extension ladder for only $79.99 right now! (Was $195.99) It extends to 12.5 feet, but is only 3.3 feet when collapsed, making it super easy to store!
Supports up to 330 lbs at an angle of 75 degrees
Sturdy, lightweight aluminum construction
Locking pins at each step for easy extension
European safety standard certified
3.3' high when collapsed, 12.5' high when extended
1.58" (L) x 3.5" (W) x 150" (H)
Base of the ladder is 19" with a depth of 3"
In between rungs is 11"
The width of the rungs varies from 14" at the top to 13" at the bottom.