Every girl could use a few more eyeliners! They come in so handy! Not only can you use them to enhance your eyes, but you can also use them as Halloween makeup, to write little notes on the bathroom mirror, or even to draw a little mustache on your daughter right before she gets up for school. Right? No…? Okay, so maybe that's just me.
But still, if you could use a few more eyeliners, head over to Amazon right now. You can pick up a set of 12 metalic Italia eyeliners for just $5.96: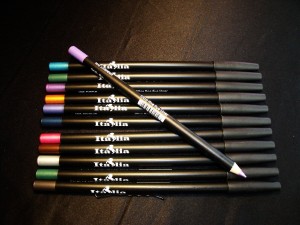 …or a set of 12 AllBeauty glitter eye and lip pencils for just $4.35:
Shipping is FREE for both of these!
Resources You Might Like: