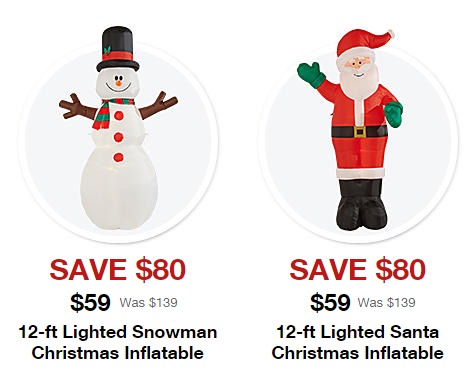 Home Depot may have beat Lowe's on the DeWALT cordless tool kit, but Lowe's blows Home Depot out of the water on these Christmas inflatables!
If you're looking for some fun Christmas decorations this year, head over to Lowe's and check out their Best of Black Friday deals. Scroll down to the Christmas section and you should see two 12 foot Christmas inflatables marked down to only $59 through 12/2/15! You have your choice of…
That's an awesome price for holiday inflatables of this size! Both of these qualify for free parcel shipping, or you can pick them up at your local store for free.