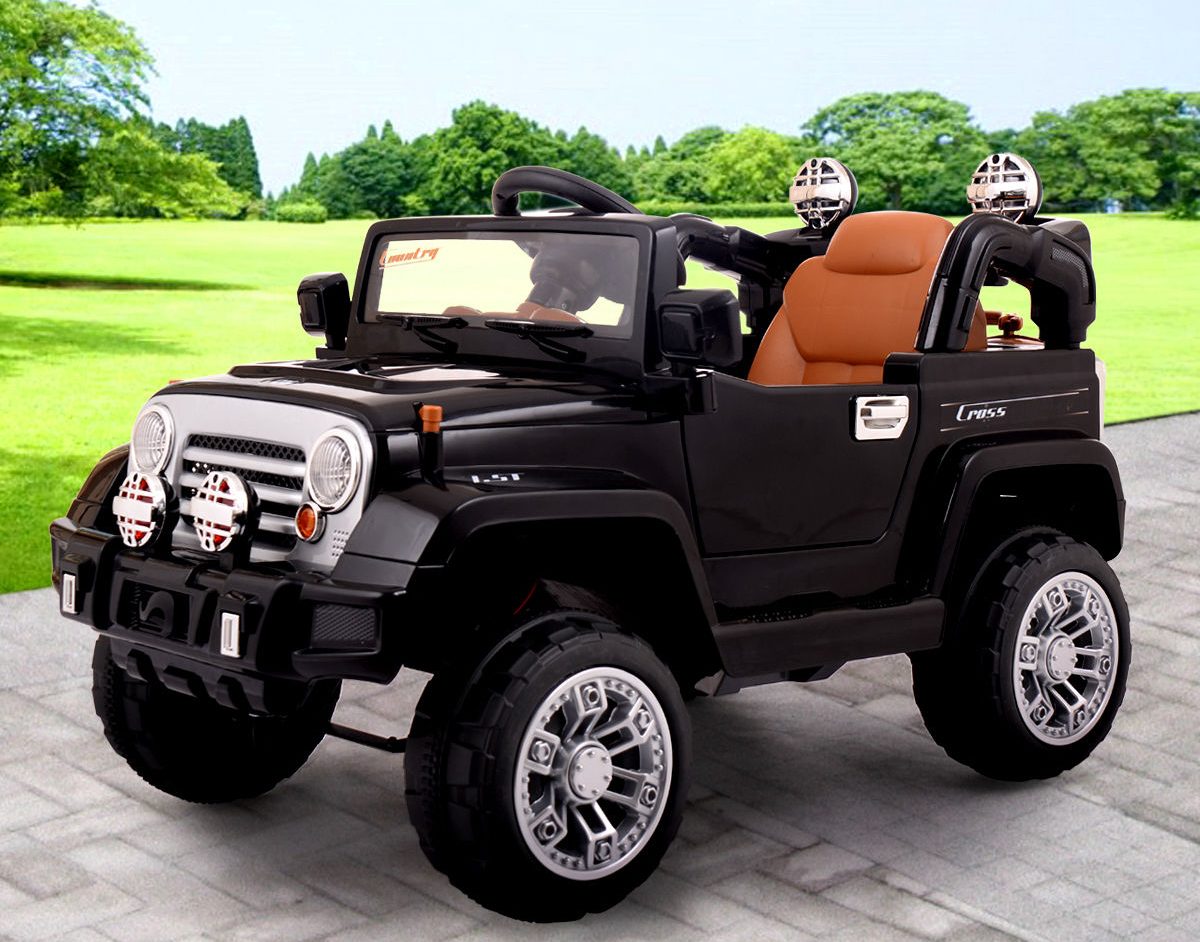 Here's an awesome summer gift for the little ones! Head over to eBay and pick up this 12-volt ride-on Jeep with parental remote for only $179.99 with free shipping!
The car can be used with the in-car controls, using the pedal, forwards/reverse gear-lever and steering wheel, or can optionally be used remotely with the parental control. The parental radio remote can operate from up to around 20m away and controls forwards/reverse and moves the steering wheel left and right.
Features:
Press button start on the dashboard with dashboard lights.
Working suspension – Real working suspension front and rear!
MP3 player socket and lead so that you can play your favourite tunes
Seat belt – The car has a seat belt fitted, to keep your child safe if using the parental remote option.
Twin motors – Twin motors for each rear drive wheel means better performance on rougher surfaces or grass.
Working Xenon LED lights – The front and rear working lights.
Suitable age range – 3-5 (or younger with full parental supervision)
Forward and Reverse switch
Suitable for toddlers and children up to 20Kg
Wing Mirrors
Easy Assembly Volume control 2 Speed
Remote Control Functions:
Forward and Reverse
Turn Left and Right