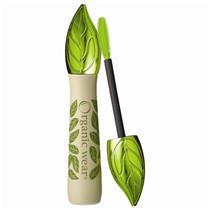 In addition to getting a free reusable tote at Walgreens with this coupon, you will also be getting 15% off your order (with certain exclusions).   Here are some freebies and moneymakers you can pick up on your trip to Walgreens today:
*Huge Moneymaker*
Physicians Formula Organic Wear Mascara $5.99 after 40% off weekly sale, should ring up $5.09 after additional 15% off
Deal idea:
$10.18 buy two mascaras
Use $1/1 coupon from 3/22 SS insert
Pay $8.18 plus tax out of pocket and you will get $10 back via ESR rebate #6, But wait there's more!
Submit for this rebate the manufacturer is offering and get back an additional $5.09 from them.
Skintimate Save Cream and Edge Infused or Energy Shaving Gel $2.54*, Earn $2.99 in RR when you buy one
Earn 45 cents after register reward, should help offset taxes
Chapstick Natural or True Shimmer Lip Balm $1.69*
Earn a $1.99 register reward when you buy one
Earn 30 cents after register reward
Pledge multisurface Cleaner 2/$5.95*, Earn a $1 RR when you buy two
Use $2/1 printable coupon
Pay $0.95 for two after coupon and RR
*Price after additional 15% off when you use this coupon.
I also received an email from Martin about a a clearance sale going on.  Today would be a good time to look at clearance sale as there would be an additional 15% off after coupon.
Mens facial products (L'Oreal Men's Expert) on clearance for 2.69 ($2.19 after additional 15% off) over $7 off. If you use the $1/1 coupon from the 4/5 Redplum your total will be $1.69+tax.
Those are just some quick deals I put together for you.  Remember that the additional 15% off is only available today.  According to the fine print of the coupon you must check out at the photo center or beauty counter to be able to use the coupon.  Make sure to mention the coupon to your cashier at the start of check out.
Happy Savings!