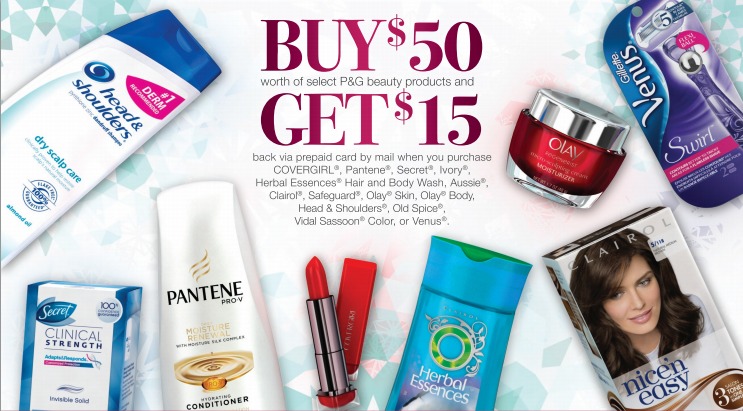 If you buy a lot of P&G beauty products, here's an awesome new rebate for you! Right now you can get a free $15 prepaid card when you spend $50 or more on select P&G beauty products. You have until December 30th to make your purchases, and all rebate forms must be postmarked by January 31st, 2016. Sign up for Club Olay to access this rebate offer. After signing in, click on the Offers tab at the top of the screen.
Brands that count toward this rebate include:
Keep in mind that you must reach a total of $50 after all coupons and discounts. However, that doesn't mean that you can't use coupons! In fact, you should use coupons to help you save even more! To find coupons for all of the eligible products, just click on each brand name above.