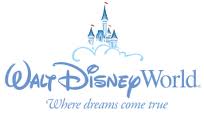 The following is a post by Erin Gifford from the Blog Kidventurous a family travel blog.
Many of us dream about taking our kids to Walt Disney World to see Mickey, Minnie, Tinkerbell and Cinderella. Dollar signs may begin to flash before your eyes as you think about a trip to see the most famous mouse in the world, but never fear, it's easier than ever to save money on a trip to Walt Disney World. Take a look at my 15 favorite tips to have the trip of your dreams without breaking the bank.
When to Go & What to Bring
Go During Value Season: For the best rates, plan your trip for off-peak months: September, October, November (before Thanksgiving), December (before Christmas) and January. Avoid Spring Break at all costs unless you want to spend all day every day in ride lines.
Bring Your Own Ponchos: It's Florida and there will be pop-up storms at some point, if not every day. Before your trip, head to the Dollar Store for a cheap poncho to keep you dry. No need to spend $10 on a poncho once you're at the park.
Wear Shoes that Stay on Your Feet: Choose shoes that are both comfortable and stay on your feet. Crocs are cute, but my two-year-old son kicked one off somewhere at Animal Kingdom and we ended up spending $35 on a new pair. Not cool.
Buy Souvenirs Ahead of Time: Head to Walmart, DisneyOutlet.com or even eBay for cheap princess dresses, t-shirts and pins to bring with you, but let your kids buy one souvenir in the park.
Where to Stay
Choose a Vacation Rental: When we went to Walt Disney World in November we rented a house in Kissimmee, which was less than 10 minutes from the parks. It had a game room, a pool and separate bedrooms, which was perfect. This is also ideal if you're traveling with another family.
Book a Hotel Room On-Property: Package deals are aplenty, enabling you to get a package of hotel, park tickets and dining for less than you would by getting each one individually. Look for Special Offers on the Walt Disney World website and track #WaltDisneyWorld on Twitter for great deals.
Look to Groupon Getaways for Hotel Deals: If you're planning to stay in a hotel, sign up to receive emails from Groupon. I've seen several deals to save 40-60% at both the Hilton Garden Inn Lake Buena Vista and the Nickelodeon Suites Resort.
Going to the Parks
Buy Park Hopper Tickets: Don't limit yourself to going to only one park per day. We've been to Walt Disney World twice, and both times, we'd go to one park in the morning, take a nap, swim, then go to another park. It's a lot less stressful to know you can go to any park on any day.
Choose a 10-Day No-Expiration Pass: If you think you'll be back to Walt Disney World again, buy a 10-day pass with the no expiration option. This offers the least expensive per-day rate and it never expires, so hold onto it and come back next year (or the year after that).
Bring Your Own Stroller: Sure, there are definitely people who tell you to rent a stroller on-property, but I'm not one of those people. When we went to Walt Disney World two years ago I bought an $89 double-umbrella stroller. For what I paid I could have gotten to use a Disney stroller for only three days.
Get the Apps: While not purely a money-saving tip, get apps to help you navigate the parks. They'll tell you ride wait times, parade and show times, and even crowd forecasts to help you figure out which park to go to on which day. Saving time equals more valuable park time and is worthwhile to me.
What to Eat
Pack a Suitcase Full of Food: Take an extra suitcase and fill it with breakfast cereals, juice boxes, granola bars, cookies, oatmeal packets, paper plates, plastic bags and utensils. No question you'll save above and beyond the $50 you may spend on checked bag fees. Just be wary of the weight limit.
Ask for a Fridge: Not all rooms come with a refrigerator, so if you're staying in a hotel, make sure to ask for one. This is ideal for saving milk for cereal or bottled waters to take into the park each day.
Use the Coffee Maker to Make Hot Cereal: Nearly all rooms will have coffee makers, so you can easily use them to heat water for hot cereals, like oatmeal and Cream of Wheat.
Make Lunch the Biggest Meal of the Day: Avoid counter service restaurants between 11:30 a.m. and 1:30 p.m. They get so busy. Instead eat around 2:30 for fewer crowds, and then have a small snack or dessert at dinnertime. Not only will you save money, but you'll feel better going to bed not quite so full.
I could go on and on with tips on how to save money on a Walt Disney World vacation, but I'd love to hear a few of your favorite money-saving tips. Leave a few in the comments or reach out to me directly on my family travel blog, Kidventurous.
Erin Gifford is a mother of four who loves, loves taking the kids to Walt Disney World. She has a family travel blog, Kidventurous, which was recently chosen as the Best Family Travel blog by Parents magazine. Follow her on Facebook and Twitter for family travel advice and deals.