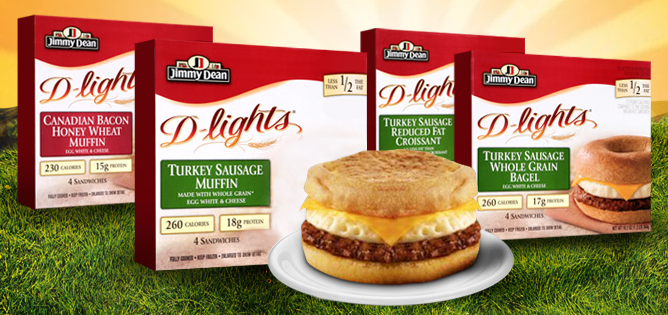 There is a high value $2.50/1 Jimmy Dean D-Light Breakfast Sandwich coupon available.  To get this high value coupon, you will need to share about it with three other friends.  You can share via email, Facebook or twitter.  Just click on "Share Now."
If you do not want to go through the hassle of sharing about this coupon, the you can print the following coupons:
$0.50/1 Jimmy Dean Breakfast Bowl, including D-Lights
$1/1 Jimmy Dean D-Lights Breakfast Sandwich 4 Count Variety
Thanks, Printable Coupons and Deals!