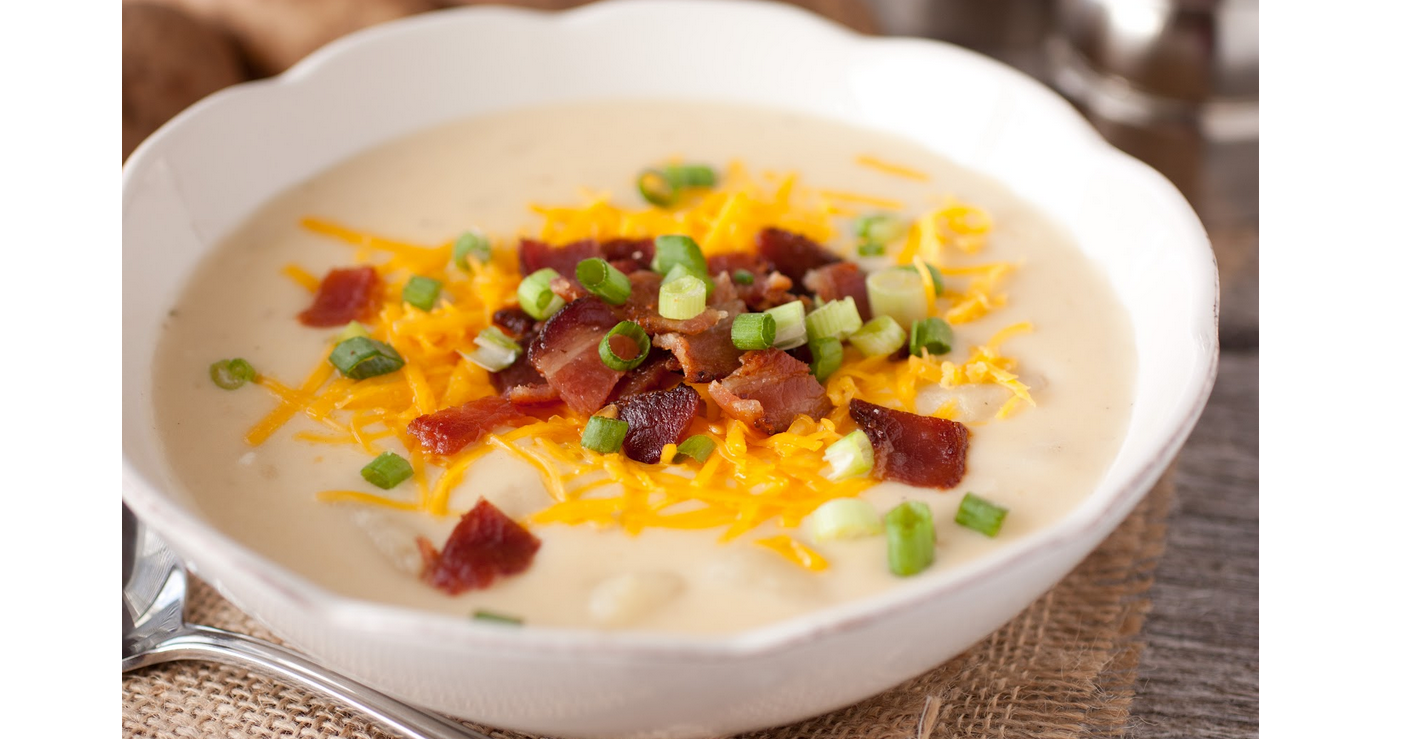 It's cooling down here in Utah and probably where you are too. Which for us means soup season! I love soups because they're quick and easy and my kids will usually eat them. Plus they freeze really well to and make great leftovers. With that said I have a few favorites I want to share with you that I've found my kids (and husband) love.
Great Potato Soup
3 cups diced potatoes
½ cup diced celery
½ cup diced onion
1 ½ cup water
1 Tbsp chicken bouillon or 2 cubes
¼ tsp salt
2 cups milk (divided)
1 8oz sour cream with chives
1 tsp four
In a large sauce pan, combine potato, celery, onion, water, bouillon and salt. Cover and cook about 20 minutes or until veggies are tender. Add 1 cup of milk, heat through. In a medium bowl, blend sour cream and flour gradually add remaining 1 cup milk. Pour 1/3 of the hot potato mixture into the sour cream mixture; stir and return to pan. Cook over medium heat until thickened.
Wisconsin Cauliflower Soup (Zupas Copycat)
2 tablespoon butter or margarine
1 medium onion, chopped
1/4 cup all-purpose flour
1/2 teaspoon salt
2 cups milk
1 1/2 cups water
1 can (13 3/4 to 14 1/2 ounces) chicken broth
1 head (2 1/2 pounds) cauliflower, cut into 1-inch chunks
1 teaspoon Dijon mustard
1 cup sharp cheddar cheese, shredded
1 cup Pepper Jack cheese, shredded
In a large saucepan melt the butter over medium heat. Add in the onions and cook until tender (or golden) stirring occasionally. Whisk in the flour and salt. Then gradually stir in the milk, chicken broth and water. Add the cauliflower and heat to boiling over high heat. Reduce heat and simmer until cauliflower is tender (about 15 minutes). Then in the blender (or with your immersion blender) blend cauliflower mixture until very smooth. Remove saucepan from the heat and stir in mustard and 1 ½ cups of cheese until melted and smooth. Serve with additional cheese as garnish.
These are 2 of our families' favorite soups! Do you have a favorite that everyone in your family loves? We'd love to try it, just leave a comment below with the directions!