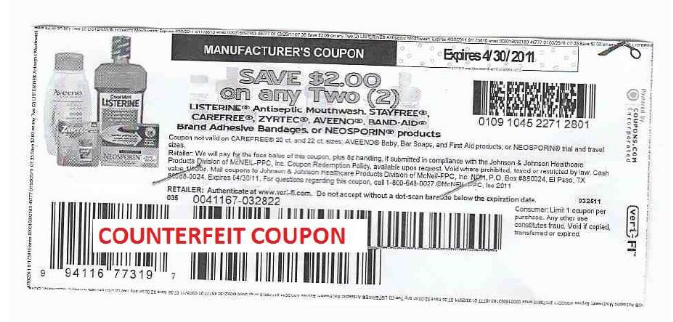 I just wanted to make you aware that the $2/2 Listerine, Stayfree, Zyrtec, Aveeno coupon has been flagged as a counterfeit coupon by the Coupon Information Center.
This coupon was originally available as a "bricks" coupon and it is in fact still available to print.  However it seems the coupon has been manipulated and this has caused it to be flagged as a counterfeit coupon.
If you printed this coupon and not used it yet, I suggest you not use the coupon and discard it to prevent any problems.  For a list of coupons currently listed as fraudulent coupons, visit the CIC.
Thanks, Tanesha!