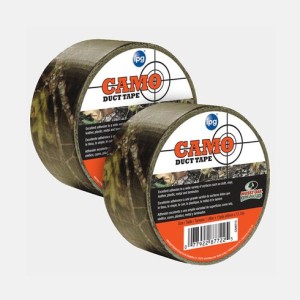 Last time I crashed my four-wheeler, I was pretty bummed out. That is, until I realized that it wasn't anything a little duct tape couldn't fix… And camo duct tape was the perfect match for what I needed. Unfortunately, I paid a lot more than these rolls at the time!
Right now on Tanga, you can get a 2-pack of Mossy Oak Camo duct tape
 for just $3.14 with free shipping. At most stores you'll pay this price or more for just one roll of camo duct tape, so this is a pretty great price.
Need some ideas for duct tape projects? Check out the Tape It & Make It: 101 Duct Tape Activities! If camo's not your thing, you can also grab a roll of zebra print duct tape instead.