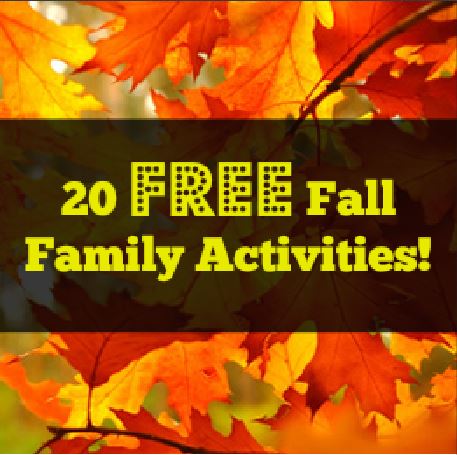 Fall is in the air! There are lots of things you can do with your family this time of year but I wanted to give you some FREE ideas of ways you can create memories with your kids and not spend anything! Here's a list of 20 different ideas for you:
Create a leaf maze in your yard
Enjoy a warm cup of hot chocolate together one cold night
"Boo" a friend in the neighborhood (leave treats on the door and run!)
Learn the dance "Monster Mash" or "Thriller" together
Go on a hayride
Take a fall drive
Take fall photos together
Visit a pumpkin patch (this might cost money depending on where you live)
Start a gratitude journal
Make a thankful tree
Make smores
Visit an orchard to pick apples from the trees
Watch a local Football game
Carve pumpkins together
Make Carmel apples together with different toppings
Donate to the food bank
Have friends over for Chili
Bake a pie
Do a craft with fall leaves (there are tons of ideas on Pinterest)
Host a tailgate party
There's lots of ways to make memories with your kids and with the cooler weather it's a great time to get outside to create those memories! What's your favorite thing about fall?