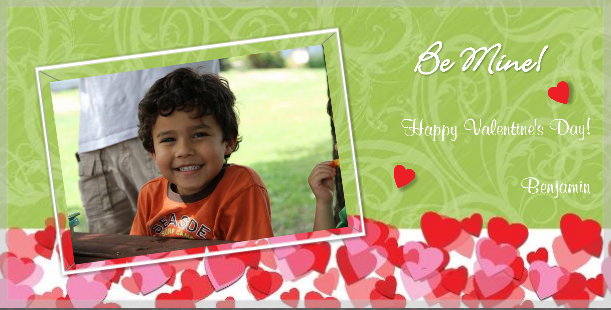 Already looking for a deal on V-Day Cards for your kids to send out to family members or exchange in school?  Right now you can get 24 personalized photo cards from seehere for just the cost of shipping $2.49.  Here is how to get this deal:
Login or sign up to your Seehere account
Create 24 Photo Cards (4×8 size)
Head to checkout and use code 25cards at checkout to get them for free
I don't think you can get a pack of 24 Valentine Cards at Target or Walmart for this price and these ones are personalized to boot.  How photogenic is my son? 😉
Edited to add: This code is reportedly good to use until 3/31/11. But Seehere may choose to end it sooner.