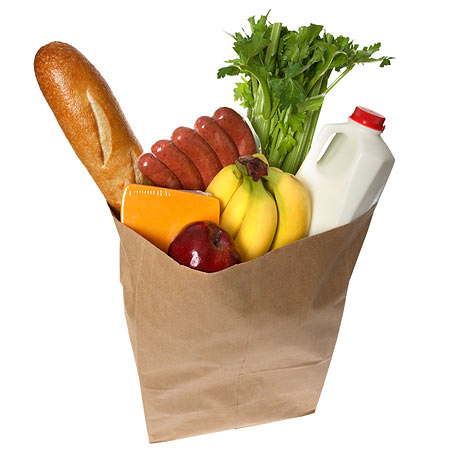 As a frugal person, you always have to look for ways to save money. A lot of people out there spend way too much on groceries, but they don't even know how they could cut down their grocery bill. Heck, some of them don't even know where to start. If you're one of the many people that spend too much on groceries, you have nothing to be ashamed of, because you're certainly not alone. This is a problem that a lot of people face.
Everyone has to eat to survive, but this doesn't mean that you have to break the bank. What if I could show you some simple ways you can save money on groceries, but your refrigerator will still stay stocked? It sounds like a challenge, and it is, but it can be done and I'm going to show you how.
#1. Do Your Shopping at Budget Stores
Instead of going to the supermarket, you could go to a budget store, instead. Chances are, there are probably budget stores all around your area, but you've never even thought about shopping at them. I have a Save-A-Lot store within three miles of my home and that's where I do a good bit of my grocery shopping. I'm not saying that you have to limit your shopping to these stores exclusively, but I am saying that you should at least consider going to these stores for some of your grocery needs, because they offer significant discounts on their items. Also, a lot of these stores offer the same name brands that you see at the larger chains, but they're discounted.
#2. Coupons
Right now you are on a site that has thousands of coupons and they're here for you to take complete advantage of. Therefore, I highly suggest that you bookmark this website and return to it every day to get the latest and hottest coupons out. The coupons on this site are very easy to print off and take with you to the store. We do our best to make the whole couponing process easier for you. We hook you up on everything from food, to electronics, to personal hygiene, etc…
Feel free to go through our website and print out as many coupons as you want. Chances are you may not need all of the coupons you've printed out on your next shopping trip, but it's nice to have as many as possible at your disposal, because you never know when you may need them. Make sure to check expiration dates on coupons and use them on products you actually need before they run out. Never buy something you don't need, just because you have a coupon for it.
#3. Never Shop on an Empty Stomach
I've made this mistake many times in the past and it's a horrible mistake to make. Whenever you go shopping for food on an empty stomach, you'll buy a ton of items you don't need and it's usually junk food. This is because absolutely everything looks good to you in the store, because you're hungry. This is impulse shopping and impulse shopping can put a very serious dent in your budget.