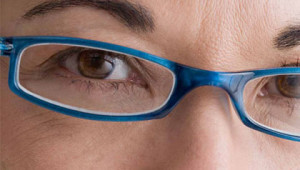 I did a post a few days ago on tips to save money on your eye glasses. I decided to make this post, because I received a call from my aunt in which she told me that she ended up spending $550 on her very first pair of prescription eye glasses. After I recovered from shock, I decided to come over here and outline some tips on how to save money on prescription eyeglasses and I certainly hope that these tips helped some of you out. If you haven't checked out the previous post I did, you can check it out by clicking here.
In that post, I outlined the following tips:
Check With Your Insurance Company
Find a Retail That Offers Free Repairs or Replacements
Take Advantage of FSA
The feedback I received on the post was overwhelming and I would like to give a big thanks to all of you for enjoying my post. Since those tips seemed to help a lot of you out, I've decided that I'm going to share even more tips on how to get prescription eyeglasses as cheap as possible. Below, you'll find these tips and I hope you'll use them to your advantage.
#1. Go to a Wholesale Retailer
I go to wholesale retailers like Sam's Club all the time for grocery shopping trips. I'm proud to say that I've been a membership card holder for many years now, as they save me a ton of money when it comes to feeding my family. A lot of people don't know that Sam's Club can also save you money on more than just groceries. I'm happy to report that you can also buy your prescription eyeglasses from Sam's Club and save a decent bit of money. Right now, they're offering a special that will enable you to save $40 on your second pair of prescription eyeglasses if you're a Sam's Club member. Other wholesale retailers like BJ's and Costco offer great deals, as well.
#2. Shop Online for Prescription Eyeglasses
Chances are you will find the best deal on prescription eyeglasses online. I've seen people buy their prescription glasses online for as little as $10 and that price includes generic frames, tinting and single-vision lenses, as well. In other words, there are some huge savings to be found if you shop for glasses online.
Even though you can save a ton of cash by shopping online, you have to be very careful about where you decide to make your purchase from. I would personally suggest that you read reviews on websites before you order from them. Some websites will sell low-quality products to be able to offer you "amazing" prices. These prices don't mean anything if the product itself is basically trash. Also, some sites will have horrible customer service.  Shopping online is great and can save you money, you just have to be careful where you decide to do business.
#3. Use Coupons
This site has the latest and greatest coupons on practically everything! I would highly suggest that you bookmark this site and browse through our extensive database of coupons if you're in the market for some new eyeglasses — or anything else, for that matter!