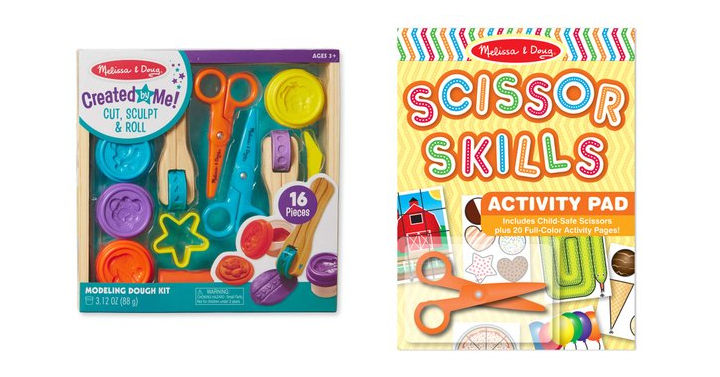 This is a great time to grab some fun creative fun for colder days, no school days or even to gift for Christmas! Just head over to Zulily where you can score up to 30% off popular Melissa & Doug toys, art sets, craft supplies and more! Plus if you spend $14.99 or more, you'll score FREE Shipping! There are tons of items to look through but here's a few I spotted and my kids love:
These Reusable Sticker Pads are amazing! We use them for quiet activities and in our church bag! Also great gifts to give out to littles. Right now this bundle of 4 is only $11.18!
Sand Art Bottles are something I loved making growing up and know my kids have enjoyed putting them together in the past as well. This Sand Art Bottle Set is only $6.98!
You'll also so their awesome Water Wow! Books available, face sticker books, stamp sets, colorblast sets, paint with water books and so much more!