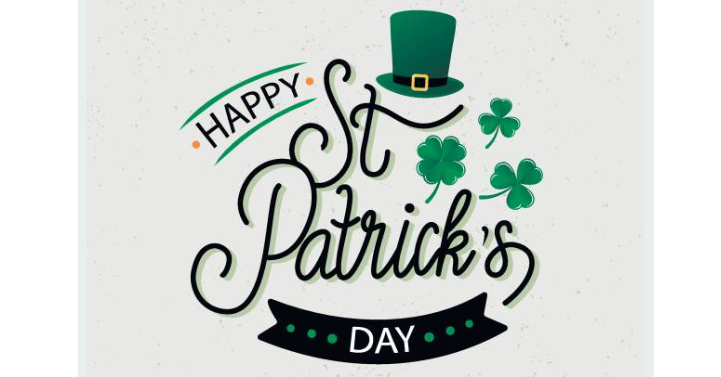 Are you ready for St. Patrick's Day next week? My kids absolutely love that day. I'm not one to go over board on this holiday, but we do try it make it somewhat fun. I've found a few fun and easy St. Patty's day activities that your kids will really enjoy.
Fun St. Patty's Day breakfast. We love making some pancakes and putting a little bit of green food coloring in the pancakes. Then put a little bit of whip cream on top and add some fun berries on top.  If you want to make breakfast super easy then just grab some Lucky Charms! We actually have a box of those at the end of the treasure hunt, which is the next activity.
Treasure Hunt. Set out a treasure hunt for the kids. You can have little gold coins making a path to an end treasure, or you can set up clues to get to the last treasure. Our kids love any type of treasure hunt. We usually have the Lucky Charms at the end for a fun treat.
Dance Party. Put on some Irish music and dance the night away. There are some fun Irish songs that the kids would love.
Shamrock Shake. End the night with a fun treat for the family. You can make a Shamrock Shake. It's super easy to make and the family will love it.