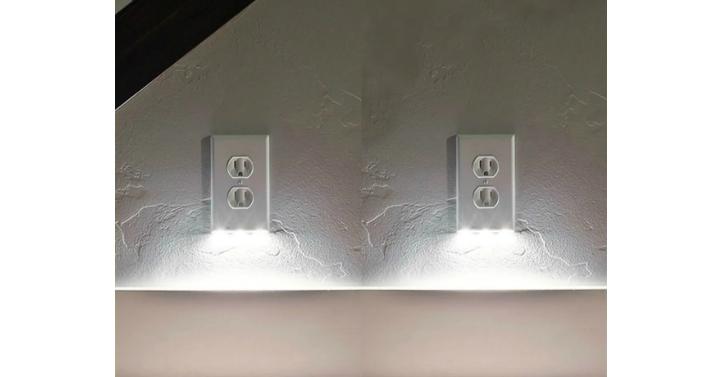 We have several sets of these at home and love them! Right now, Jane has these 4-Pack LED Night Light Outlet Covers for only $8.99! (Reg. $39.99) Details include:
FREES UP OUTLETS – You can finally use all of the outlets in your house. Don't let standard, bulky night lights dominate your hallways, bathrooms, or children's bedrooms anymore.
ENERGY EFFICIENT – The Guidelight cover plate costs less than 10 cents per year to power. With just the right amount of light, you can sleep easy now.
SAFE FOR CHILDREN – The Guidelight does not heat up like standard night lights, it does not have open bulbs or glass for kids to burn and cut themselves on.
*Shipping adds $1.99 for the first item and free for each additional item