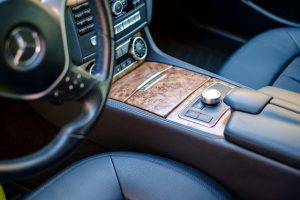 If you still have an older car and you feel like you are fixing it non-stop, it is easy to understand why you think that it may be cheaper just to buy a new one. In some cases that may be true, but oftentimes it is not. There are plenty of reasons to keep your old car around and let's face it, no one wants to take on a new monthly payment, am I right?
If you are looking for reasons to not jump at the chance to buy a new ride, here are 4 reasons you should fix your car instead of buying a new one:
It's cheaper. Really, it is. Okay, maybe you just had to drop $1,000 on a new transmission or a couple hundred for other maintenance. I fully understand that that is a lot of money. The problem is, the average new car payment is roughly $450. That means that you can either pay $1,000 for that new transmission now, or spend over $5,000 in payments in just one year! That is a massive savings.

Lower insurance. Yes, here is yet another reason why it is cheaper. Insurance on new cars is significantly more than on an older one. This is true in general, plus with a new car that you have a loan on, you are required to put full coverage on, which raises your insurance even more.

Fewer worries about door dings. It is hard to commute and run everyday errands without receiving door dings in your vehicle from parking lots. When you have an older car, it is far less stressful. In my family, we have a brand new car and an older paid off one. My husband actually prefers to drive the older car because he knows to expect door dings in the parking lot at work.

Cars really do last longer than you think. I bought my older vehicle from a lady who "had" to sell it once it neared 100,000 miles because it was going to die "any day now." Let me tell you my friends, I now have almost 250,000 miles on that vehicle and I fully believe that it will last another 50,000, if not more, miles. Regular maintenance is key. Don't be rushed to get into a new car just because the mileage on yours is creeping up.
Do you drive an older car? Do you plan on keeping it around for a while?