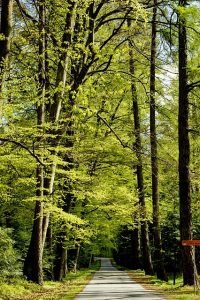 What are your plans this Summer?  Please oh please tell me that your Summertime plans include a family road trip!  
Road trips can be the absolute best vacations that you can take as a family.  If you are trying to decide whether or not you want to this on,  here are 4 reasons to road trip this Summer:
Togetherness.  How great is family togetherness?  If you ask me, it is hands down the best thing ever.  You may think that cramming your family in a vehicle for days on end is just asking for fighting and stress, but trust me, these memories are some that you will never forget!

Experience.  Spend your time or money on experiences, not things.  This is one of the best pieces of advice that I have ever heard and I continue to follow through with this.  My children don't have the newest and greatest toys and clothes, but they have visited some great places and explored some beautiful sights.

Cheaper than flying.  You have to pay for gas for your car and that's that.  You do not need to purchase an individual plane ticket for each person and let's face it, those can be expensive!  I priced a trip to Disney last year with my family and the flights alone were going to cost $1800, while the gas to get down there was less than $200.  I'd say driving was a better option. 4

You will stumble upon unknown treasures.  Road trips will take you places you will never have the option of seeing if you choose to fly.  You will come across some beautiful places, meet some wonderful people and simply see sights that you would have never otherwise had the occasion to see.
Does your family like to road trip together?  What are your favorite reasons?  What has been your most favorite road trip ever?