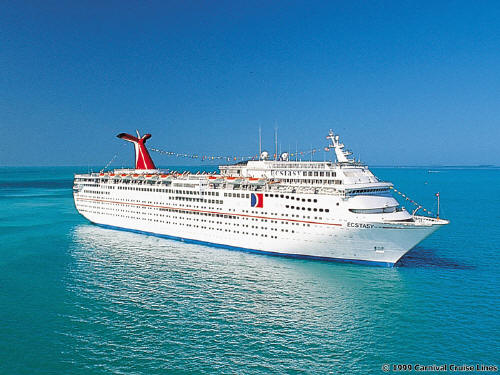 Going on a cruise is something that everyone wants to do at some point in their life. It can be an amazing vacation for you and your whole family. A lot of people think that cruises are luxurious and far too expensive for the average person, but there are ways for the average person to go on a cruise. You just have to know how to save money. There are tons of ways you can save money on a cruise, but still have an amazing time and get all of the perks, even if you're on a very limited budget. If you want to know how to save money on a cruise you have come to the right place, because I'm going to outline some tips below that will enable you to go on a cruise, even if you're on a shoe string budget. Are you ready to get started? If so, you can scroll down right now.
#1. Know Where Your Money is Being Spent
Most cruises are package deals. In other words, when you pay for tickets, you'll also be paying for certain activities, meals, etc… I would suggest talking with a  customer service representative and reading the fine print before you spend any money. That way, you know exactly what's included with the purchase of your tickets, so you know if you'll have to pay any extra for meals, etc…
#2. Get insurance
A lot of people don't even consider purchasing travel insurance, and in most cases you won't need it, but a cruise is different than most vacations. A storm or a hurricane could occur while you're on your cruise and that could have a drastic impact on the quality of your vacation. Therefore, you should certainly consider purchasing some sort of travel insurance. I would suggest talking with your current insurance provider and see if they can include trip insurance with your current insurance package. That way, you'll be able to save as much cash as possible.
#3. Go During Hurricane Season
Now, I know you may think I'm crazy, but going on a cruise during hurricane season is a great way to lock in some excellent prices on a cruise package. Chances are you will never encounter a hurricane in the first place and the staff watches the weather closely and will avoid hurricanes if any arise. Cruise lines run excellent specials in January, February, May and September, as that is hurricane season and they have hard times filling the ship. In other words, that's a great time to lock in an excellent price.
#4. Use Cash for Tips
Tipping is a big thing whenever you go on a cruise, because you'll be dealing with a lot of staff members that are going to help you out during your time on the ship. Therefore, you'll feel like you need to tip often. Tipping is made easy by adding the tip amount to your shipboard account, but I wouldn't suggest this. I would suggest tipping in cash, so you can keep a closer eye on your expenses.