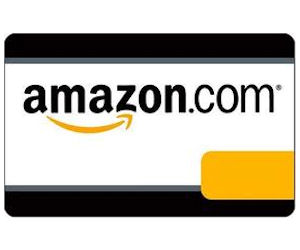 When it comes to shopping online it doesn't get any bigger than Amazon.com. This is the site that everyone goes to when they feel like shopping from the comfort of their own home. Amazon is the biggest e-tailer in the world and it's for a good reason. They offer excellent, competitive prices and the reviews on the site are very helpful to consumers.
Below, I'm going to list some tips that will help you save money when shopping on Amazon.com that you probably didn't even know about. I'm even going to list some ways that will help you earn Amazon gift cards, so make sure you read all the way through the article.
#1. Use Ebates
Ebates is an excellent website for anyone that wants to save some extra cash by shopping. First of all, Ebates always has the latest and greatest coupons on their site. Also, just by shopping through their website for purchases you make at Amazon.com, you could save as much as 3-8%. Also, Ebates will send you a $10 gift card when you register on their website.
#2. Use Camel, Camel, Camel
Camel, Camel, Camel is an excellent tool you can use that will help you get the latest and greatest prices on Amazon.com. Amazon is always playing with the prices on their products. The price of a product can literally change at any moment of the day. If you want to get the absolute best deal for something, you should use Camel, Camel, Camel.
Camel, Camel, Camel will keep track of prices on Amazon.com for you. Simply input what price you'd like to pay for an item on Amazon.com and Camel, Camel, Camel will notify you whenever the item hits your target price. This will help you save a lot of money, because you're always getting the best prices on items.
#3. Request a Price Drop
Amazon is a huge competitor when it comes to pricing. If you ever find a lower price for something on another website, you can notify Amazon about it by clicking the "Tell us About a Lower Price" button. Simply compare the same item between a bunch of different website to find the best price and then notify Amazon about it. This doesn't guarantee you that Amazon.com is going to drop the price on the item you're looking at, but there's a good chance they will. Make good use of Camel, Camel, Camel to see if they actually do drop the price, so you can go snag it up and the best price possible.
#4. Get Free Amazon.com Gift Cards
There's nothing better than a free gift card, especially when it's a gift card for Amazon.com, because you'll have a ton of purchasing options to choose from. If you sign up with SwagBucks, you'll be able to get a free Amazon gift card after accumulating $450 SwagBucks. Typically, to earn point, you will have to watch videos, surf the web, shop online, etc… It's easy and it will help you save money.