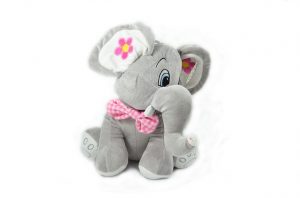 If you like saving money, you probably start your Christmas shopping earlier in the year like I do.  Building up your gift closet for the holidays is an excellent way of cutting your holiday costs down and keeping your December budget intact.  I find this is especially true when talking about toys.  If you do it right, you can score some seriously good deals on toys for the kids in your family.
If you haven't yet started a gift closet, no worries, you still have plenty of time.  If you are looking for the ways to save the most on toys and other gifts for building up your gift supply, check out this list of the 4 ways to save on toys and be prepared when the holidays hit.
Shop clearance.  Clearance racks are the best places to find hot deals on toys. You can find good clearance deals year round, yet right after the holidays is a great time to find rock bottom prices.

Amazon.  Amazon is such a great place to find good deals on just about anything.  I buy so much stuff at Amazon including household items like toilet paper, laundry soap and razors, but I also find myself grabbing toys pretty often throughout the year.  This morning for example, I saw a $20 Thomas the Tank Engine toy marked down to just $7.  I bought that to put in my gift closet for my nephew.  Many of these deals are for Prime members (so be sure to sign up!)

Goodwill.  The Goodwill stores in my area sell overstock items from Target.  That means lots and lots of seriously discounted, brand new toys and clothes.  I bought huge block sets for my son and my nephew last year and paid less than $10 for both.   This is one of my favorite ways to shop.

Don't rush into fads.  There is always a hot toy of the season, these "hot" toys often turn out to be fads.  Consider not buying into the fad and saying 'No Thank You' to the season's hottest toys, which are often jacked way up in price.