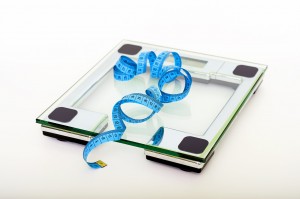 How are your feeling about your current fitness situation?  Have you noticed that you gained that holiday weight that everyone complains about?  In case you haven't noticed, Christmas and New Year are rapidly approaching.  Before you know it you are going to be thinking less about baking treats and more about working those treats off!  You might want to start thinking about how you are going to do that.  Whether you set your goals now or wait until starting those New Year's Resolutions, the time is near!
Before you go dropping big money on a gym membership though, make sure you remember that getting fit doesn't have to mean spending a lot of money.
Here are 4 ways that you can work out for free:
Hit the Road – Seriously.  Lace up your athletic shoes and hit the road for a walk, jog, bike ride or run.  There are several benefits to this.  One of course being that it is free.  It also feels great to work on in the cool crisp, fresh air, especially during the cooler months.  
Workout videos – Even if you don't own any workout videos, you can stream them online on Youtube and sometimes Amazon and Netflix have them.  Stick the video on in the living room and get busy sweating.  
Stair Climbing – Do you have a set of stairs in your house?  If not, do you have an outdoor set somewhere nearby?  Run up and down these stairs for several sets.  This works on your conditioning as well as muscle tone on your legs and butt.  Stairs are a great piece of workout equipment all in their own.
Body Weight Strength Training / Calisthenics  – Some of the best exercises that you can do can be done by simply going back to basics.  Pushups, situps, squats and lunges are all among the best strength training workouts that you can get and you can do them absolutely anywhere.  The same is true for calisthenics such as jumping jacks, burpees, etc.
Do you already have workout plans for the new year?  What are you planning on doing to become the new, fit you?