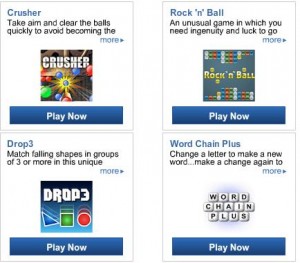 Are you not Swagging yet?  Well if you are not yet using Swagbucks I have good news for you.  But first let's start at the beginning.  What is Swagbucks? you are probably wondering.  Swagbucks is a search engine that rewards you for your searches.  Just as you use Google or Yahoo to search the internet for topics, you can use Swagbucks as well.  I will be honest and tell you that the search results you get from Swagbucks  are not as great as those you may get with other search engines.  However, using it pays off.  I usually use Swagbucks to search for sites I visit often, like say this website or CNN.com.
Swagbucks rewards your searches randomly with  Swag "Bucks", you can then redeem them for prizes or gift cards.  I think their most popular rewards are the Amazon Gift Cards.  There are also other ways to rack up those Swagbucks.  Install the toolbar and you will get 1 Swagbuck every day.  You will also get notices of other swagbucks that they may release randomly on their blog, facebook page or twitter page.  You can also get Swagbucks for checking out their special offers and watching SBTV.
There is a new way to earn Swagbucks and that is by playing Free Games.  There are new Flash Games available that you can play to burn some time and in return you get Swagbucks.  May be a good way to entertain the kids for a few minutes.
Swagbucks works!  I know MANY of you are making it work very well.  The key is to be consistent and use it regularly.