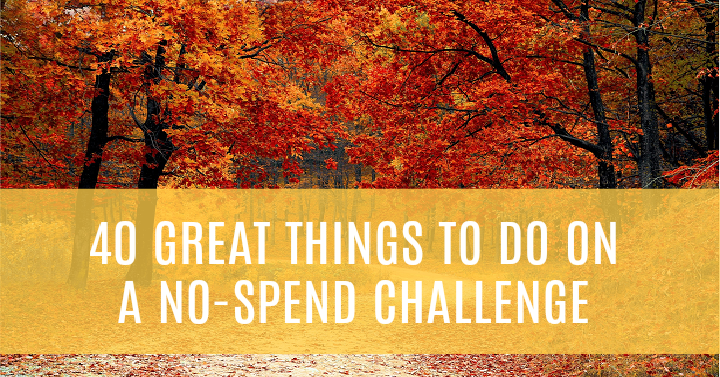 You've heard of a no spend month and even week but why not take it one step smaller and start with a no spend weekend! Wither you want to start with a no spend weekend or go big and don't spend the whole month, here is a list of things to do that are FREE during that time!
Have a picnic
Hike
Bike Ride
See a free movie in the park
Read a book
Build a Fire
Visit a free museum
Volunteer
Play a board game
Host a Potluck
Take Pictures
Camp in your backyard
Host a game night
Go star gazing
Garden
Wash your car
Declutter your home/phone or computer
Play Video Games
Make a budget
Write/Make Goals
Organize the pantry
Fishing
Do a garage sale
Bake together
Paint a picture
Movie night
Water balloon fight
Geocaching
Site seeing
Visit the library
Park
Paint your nails
Knit a hat
Color a picture
Blanket Fort
Visit the Pet Store
Plan a trip
Visit relatives
Back Massage
Craft with your kids
There's lots more but this should get your mind turning! From playing outside, around the house, with the kids or around the town, you can make it through your no spend time frame while making memories with your family!