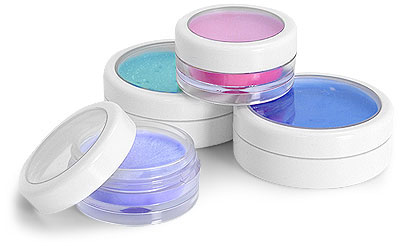 Trying to save some money, but you still feel the need to go all out with gifts this holiday? Well, the good news is that you can actually do both—with some creative DIY gift ideas!
Whenever you have some free time at your disposal, make use of it, and craft DIY gifts. If your crafting skills leave a little to be desired, there are plenty of online tutorials you can check out until you master a certain technique. You might even be surprised how well some of these DIY gift ideas go over with your friends and family. Original, handmade gifts are not only unique, but they are also so much more thoughtful and personal.
Now, onto some fun DIY gift ideas…
Scented Candles
So many people love scented candles, making them one of the best DIY gift ideas out there. There are a lot of tutorials and cool recipes that teach you how to make some fabulous scented candles using your favorite scents. It's a cheap DIY project that can make an entire house smell beautiful.
Clothing
If you love fashion trends, but can't afford the latest fashions for your loved ones, you can try your hand at the world of fashion. Start small with fashionable DIY gift ideas, especially if you'e never sewn before. Try some no-sew projects or upcycling projects.
Homemade Cosmetics
You might just be surprised at how easy it is to make some homemade cosmetics. This is especially true for DIY gift ideas like lip balm! There are tons of great recipes online for homemade lip balm, whether you're looking for tinted or plain. All you need are a few simple ingredients and some containers to put it in.
Wall Décor
Get a little creative with your DIY gift ideas for your more artistic friends. Framed photography prints make beautiful wall decor, for instance. The same goes with DIY paintings or wall stickers. You can change the entire atmosphere of a room by using the right colors and designs.
Phone Cases
Almost everyone needs a phone case these days, making these great DIY gift ideas! Knitted or personalized phone cases are both functional and personal. Why not come up with some funky designs that will make you feel proud of your creative skills?
Sweaters
We all know it; it's time for sweater weather and it's high time to get a little creative with patterns and cable knit sweaters. A homemade sweater can be a warm and comfy homemade gift. If you're completely new to knitting or crocheting, you may want to try your hand at some smaller DIY gifts first, like hats or scarves.
Tote Bags
Some of the easiest tutorials for DIY gift ideas are the ones that teach you how to create a tote bag. You don't need advanced sewing skills or fancy fabrics or expensive materials. You can create a tote bag quite easily, without investing too much work or time into it. And the results are simply spectacular. The tote bag is a very practical accessory that is trending this autumn so it's a win-win situation; you'll get to keep up with the latest fashion trends and save some money while you're at it.