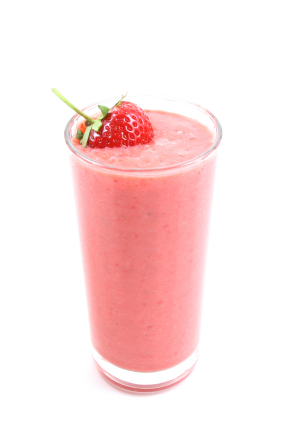 There are many people who believe that staying healthy is expensive. If you buy organic products, for instance, things might get a little bit expensive. But there are way to eat healthy without spending a ton of money. If you don't believe me, look into the benefits of smoothies! You just need to invest in a multifunctional blender, and you might be pleasantly surprised to discover all sorts of benefits of smoothies. You will notice that the fruits and vegetables you are buying are really affordable, since you can stretch them further.
Staying healthy and drinking smoothies can even be fun. It's also part of a very healthy and frugal lifestyle. It can be possible to save money, be on a healthy diet and enjoy some delicious smoothies. Just give it a go and notice some major difference when it comes to your immune system, weight and overall psychological and physical state.
Mixing, Experimenting with Flavors
A lot of people buy natural juices and other products that fall under the same category because they don't have too much time to waste on preparing their own food or drinks. But a blender can really help you out. It doesn't take you much time to come up with a cool smoothie recipe. You can check some delicious recipes online and give them a go. You won't be disappointed. You can also combine your favorite flavors and experiment with different types of fruits. Have fun in the kitchen and stay healthy. It can be so easy to do so.
A Healthier Digestive System
Smoothies are recommended for multiple reasons, one of them being very important. Smoothies will help strengthen your digestive system since they detox your body.
Staying Fit
Smoothies combined with a healthy diet and regular workouts will improve your health and help you stay fit. You will notice the changes in a matter of weeks or months, but the waiting is worthwhile.
The Necessary Vitamin Intake
Smoothies are made of various veggies and fruits. These healthy drinks will give you the necessary fiber and vitamin intake that your body needs. Your hair, body and skin will look and feel so much better and even your mind will seem more at peace with your body image in general.
More Energy
One of the biggest benefits of smoothies is an increase in energy. These drinks work as natural energizers. You will feel more motivated and determined to make it through the day and you will end up giving your best at work and in your personal life, too. You will be more active than ever. And you will feel good about it, too.
No More Cravings
For those of you trying to lose weight, you'll be happy to hear that another one of the benefits of smoothies is that they are also satiable. You won't feel the need for cravings or junk food. But you have to drink the smoothies on an empty stomach as soon as you wake up.
The Brain is Happy
Your memory will be improved and you will be more alert from a mental point of view. You will be more focused on your tasks and chores and you will arrive at logical conclusions easier.
Not Just for Mornings
Although it is highly recommended to drink smoothies during the morning, you can also drink them during the afternoon and even during the night, too. It all depends on your schedule and type of personality. Are you an early riser? Then you will definitely enjoy a smoothie during the morning. Are you a night owl? If so, smoothies will seem more delicious during the night.
Do you know of any other benefits of smoothies? Let us know in the comments section below!