Here are a few new coupons available to print:

$1.00 off 1 Pearls Olives To Go 4-pack or larger
$2.50 off THREE (3) Right Guard Xtreme Products
$1.50 off any one STOK 48 oz. Iced Coffee
$3.00 off (1) Zarbee's Naturals Baby Vitamins
$5.00 off (1) Zarbee's Kids' Multivitamin Gummies
$2.00 off any 1 Aleve PM product 40ct or larger
$2.00 off 1 Bag Tyson Whole Grain Lightly Breaded
$0.50 off one (1) Zest 3-Bar or larger soap
$0.75 off any ONE Zest Body Wash Product
$3.00 off One (1) Dogswell Treats 12oz or larger
Buy 2 Dogswell Jerky, Get 1 Dogswell Treat Free
$5 off One (1) Bag of Nutrisca Dog Food 15 Lbs
$2.00 off One (1) Dogswell Treats 12oz or larger
Buy 3 Muse Cat Food, get 1 Muse Cat Food Free
$3.00 off 1 Muse Natural Dry Cat Food
$3.00 off ONE Dulcolax Stool Softener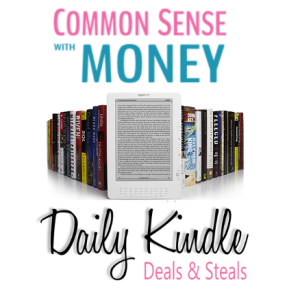 Here's your list of free Kindle books for the day! Remember, though, that you do not need a Kindle e-reader to be able to read these books. You can read it on your PC, iPhone, iPad
, Blackberry and Android.
OOO
Didn't find anything you liked? There are always lots of great Kindle freebies available! Be sure to check out the Kindle Daily Deals as well, with new Kindle book deals for adults and young readers with prices usually ranging $1.99-$2.99 each day.

You can also take advantage Kindle Monthly Deals. Each month they unveil a new collection of 100 Kindle books for $3.99 or less. Want a short list of free and cheap ebooks delivered to your inbox each day? Sign up for BookBub!