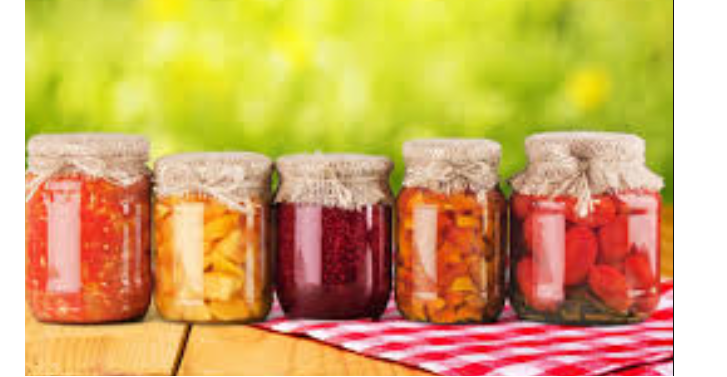 With the pandemic going on, canning is suddenly the new norm. I've heard many people say they want to start canning or they have already canned some fruits and veggies. If canning is new to you then you'll want to check out these 5 canning tools that make it SO much easier and quicker. I'm all for that!
Five-Piece Home Canning Kit. This set is awesome and will save you so much time. It includes a Canning Funnel, Magnetic Lid Lifter, Jar Lifter, Jar Wrench and Jar Cleaning Brush.
Jar Labels. This is SO nice when you are making different kinds of jams or salsa. Especially if you have hot/spicy salsa or mild. You'll want to know what is in each bottle. Grab these cute labels. They are easy to read from the shelf!
Pressure Cooker. This makes canning so much faster. You could definitely do it the old fashion way, but the pressure cooker makes sure your food will be processed correctly. There are so many great pressure cookers, read the reviews and see which one sounds best for your canning.
Canning bottles. These have been hard to find online, but you should be able to see them at your local Walmart. Grab these bottles for all of your canning needs. Choose the sizes you would like depending on what you are bottling.
Canning Lids & Bands. Along with your bottles, you'll want to get some lids and bands. I always like to have a few extra of these just in case they get ruined. Grab the correct size which would fit on your bottles.